Dr. Erik L. Bailey, D.C.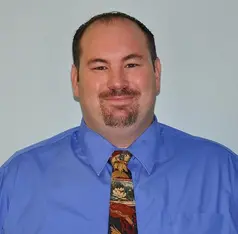 Dr. Erik Bailey, is a gentle, caring, local chiropractor whose focus is on one-on-one relationships with his patients and rendering care to to each individually. He is experienced in treating patients with chronic or acute back, neck, shoulder and extremity pain. He makes a conscious effort to explain things completely, to help educate his patients and to ensure they are comfortable with their treatment.
Dr. Bailey chose to be a chiropractor because he believes in natural healing; getting to the source of the problema and helps the body self-correct, without the use of harmful drugs.
Education:
Texas Chiropractic College – Doctor of Chiropractic(D.C.) Honor Graduate
McNeese State University – B.S. Biology/Pre-Med Concentration, Minor – Chemistry
East Beauregard High School – Valedictorian
Professional Training:
DeRidder Chiropractic
Louisiana Chiropractic and Wellness Centers – Chiropractic Biophysics
Texas Chiropractic College – Chiropractic Intern
Professional Experience:
DeRidder Chiropractic – Doctor of Chiropractic
Louisiana Chiropractic and Wellness Centers – Doctor of Chiropractic
Texas Chiropractic College – Chiropractic Intern
Specialized Skills:
Diversified
Activator
Chiropractic Biophysics
Posture Evaluations
Therapeutic Physical Medicine and Rehab
Honors and Awards:
Honor Graduate
Omega Psi Honor Society Member